Lan Kwai Fong Chengdu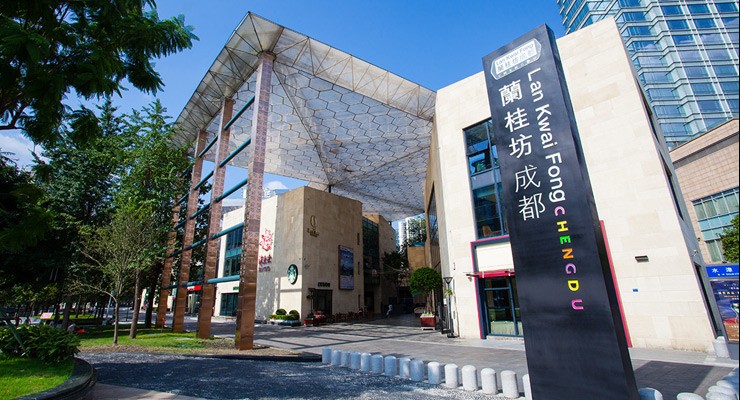 New hot fashion and entertainment landmark
Lan Kwai Fong Chengdu is the flagship project of Hong Kong's Lan Kwai Fong Group in mainland China. It is located in the heart of Chengdu's busiest central business district along JinJiang River with a development area of 43,000 square meters. It is right next to the five-star hotel Shangri-La and Dongda Street. and  Just 5 minutes walk away is the East Gate Bridge Station on Metro Line No. 2.
LKF Chengdu is a purpose-built F&B, entertainment and retail district with a mission to bring a unique LKF lifestyle to the booming consumers of Chengdu. You can find a lot of different styles of restaurants here, serving a wide variety of local and international cuisine. For instance, traditional Hot Pot in Sichuan Style, Shanghai, Beijing, Japan, and USA. Apart from satisfying your taste buds, we are also dedicated to bring you the original LKF party culture.
With over 30 restaurants, private clubs, high end bars, LKF Chengdu offers the finest experience of cuisine, wines and world class entertainment with a twist of LKF style.