Sculpture Landscape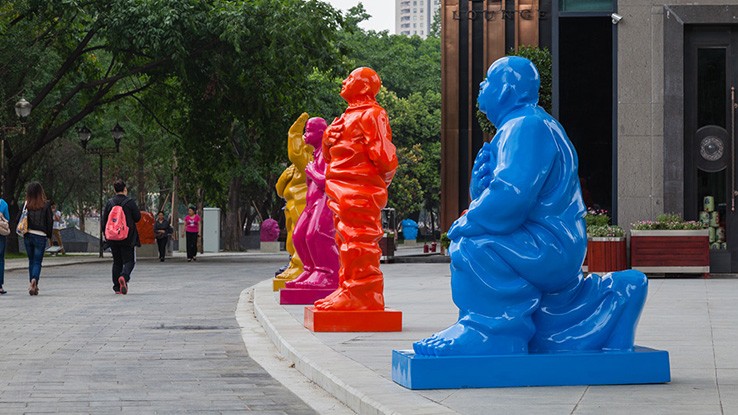 Cool and modern style, decorated with tobacco, pipes, earrings and hats and other design elements, red, blue color as background with green plants as support to show the district's fascinating lighting and stunning.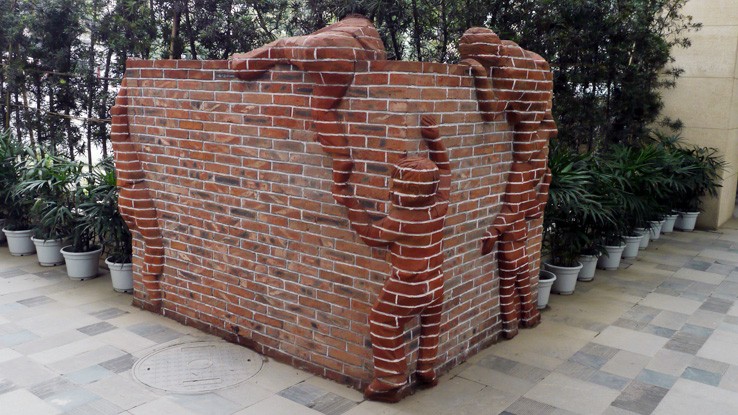 Made of red bricks, the materials, color makes the sculpture stands out from the crowd. The technique of high relief highlights the integrity of the artwork and creates a fun, playful and energetic atmosphere.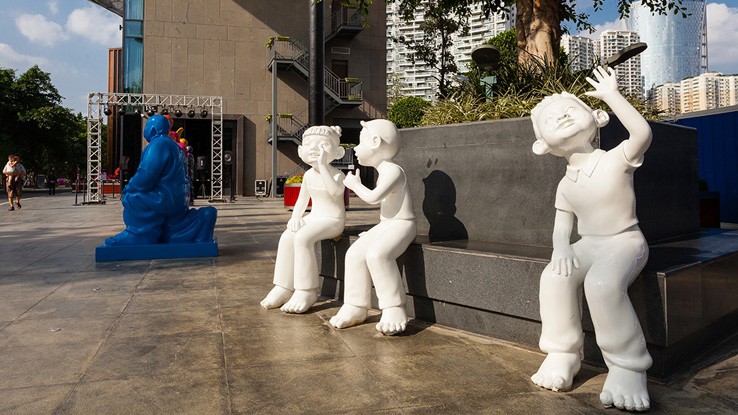 The cute, innocent and cheerful side of the kid is shown through an exaggerated proportion of head and body to give a strong impression and cartoony expression.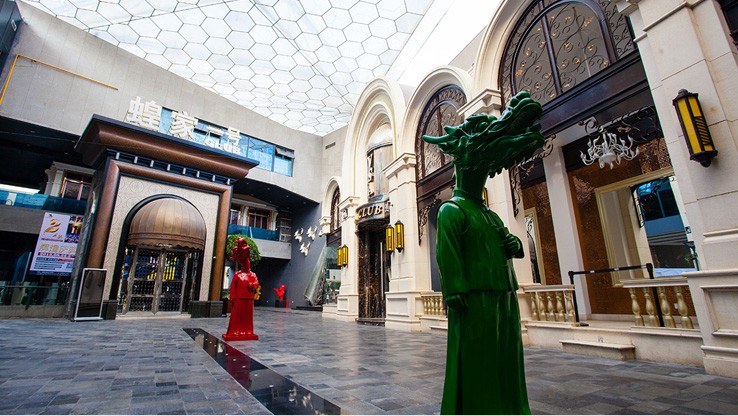 Descendants of the Dragon
The dragon's head and human body is joined in an abstract way to showcase the bizarre style.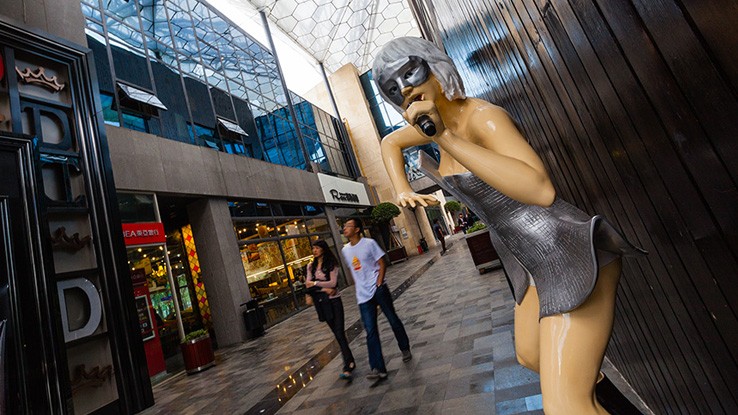 Sexy costumes and exaggerated styling have made Madonna in Cage the hottest photo spot for tourists. The "Father of Lan Kwai Fong" came up with creative ideas and accessorized the artwork with stockings, adding a fashionable touch to it.